How We Operate
Our approach to every sealing job begins with a thorough and honest assessment of your asphalt pavement. We understand the importance of accurately evaluating the condition of your asphalt, which is why our experienced estimator will carefully inspect it and provide a tailored plan specifically for your property.
If we determine that your asphalt can benefit from sealing, we will gladly offer you a detailed, written estimate. On the other hand, if we find that your asphalt is beyond the point of sealing, we will suggest alternative options that are better suited to its needs. Our goal is to ensure that you receive the most suitable solution for your asphalt, even if it means recommending repaving instead of sealing.
At Northern Asphalt LLC, we specialize in asphalt maintenance, prioritizing the preservation of good asphalt and its long-term condition. We are committed to acting in the best interest of our customers. Our ultimate aim is to ensure that you receive the optimal choice for your asphalt needs, guaranteeing your satisfaction.
Our Preparation
For each job to reach a superior level of quality, it is essential to start with a superior surface. Additionally, when applying an asphalt sealer to a clean surface, the adhesion remains intact for a longer period, resulting in a better and more durable outcome. To achieve this, we prioritize pressure washing your asphalt surface to remove moss and embedded dirt. It is worth noting that, in most cases, the pressure washing process takes longer than the actual sealing job itself. However, we believe in taking the necessary time to ensure that you receive the highest quality work. Unfortunately, many contractors choose to prioritize efficiency and skip the pressure washing step. As a result, customers often remain unaware of the inferior quality of the job until the seal begins to flake off.
Application
At Northern Asphalt LLC, every job is unique and presents various options and methods to choose from. We take pride in offering our customers a wide range of solutions tailored to their specific needs. Once our skilled technician evaluates your pavement, we meticulously determine the most effective approach that guarantees optimal results, prioritizing your satisfaction over maximizing profits.
How It Works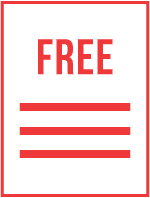 1.
Schedule Your Free Estimate
We come out to your project site where we will go over your unique project goals and budget.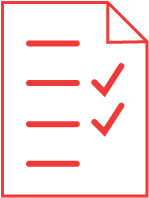 2.
Get a step-by-step plan
We will deliver an overview of the full scope of the project, the timeline, and any potential obstacles or issues that may arise.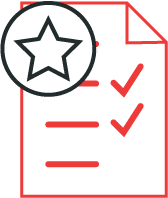 3.
Enjoy the Results
Once the project is finished, you can enjoy the benefits of a job well done.
The Best Asphalt Company
Work With Us
Let us help you with your upcoming project! Call us today to schedule a free estimate.
Share